Support
This page details our technical support options for current customers. If you have a sales-related question, please contact .

If you are transferring an existing site to Sitephoria you can find detailed instructions for making a smooth transfer here.

If you are a current customer and need help getting started with your website, configuring your email client or you have some questions about the services and tools we provide, click on General Help.

The WebsiteOS is your personal interface to manage your site...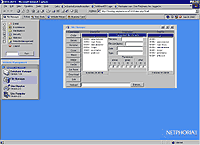 Click here for more information on what the WebsiteOS can do.

For help using the WebsiteOS, click on WebsiteOS Help.

If you need help using our web based email, WebMail, click on WebMail Help.





Remember, if you are a current customer and cannot find the answers to your tech support questions here, you can always send an email to or call 24HourWebHostingSupport.com toll-free at 866-245-5154 and expect a prompt reply.


Please review our Terms of Use